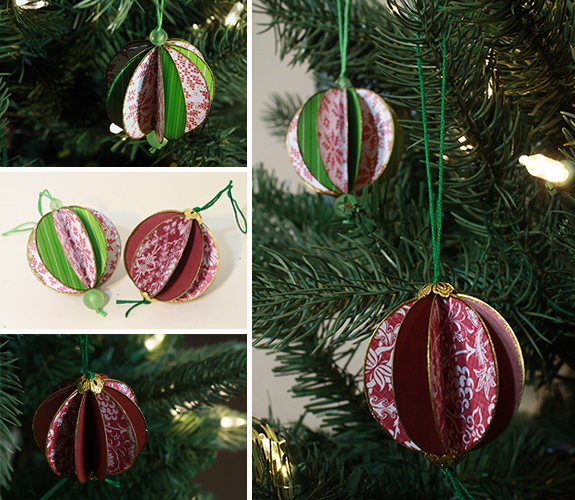 Well this is a bit embarrassing. Last time I put a proper tutorial up on this blog, it was Halloween season. And now it's the Christmas season, with a big huge lapse of DIY silence in between. I'm afraid that with my day job, commission work and additional Desert Bus for Hope responsibilities this year, something had to give, and that turned out to be the blog.
On the bright side, Desert Bus raised over $500,000 this year, so that's a whole lot of toys and games that'll be going to improve the lives of sick kids and their families.
I do hope though that this will be the first, last and only such lengthy blog lapse – I've actually already started saving up posts for next Halloween and Christmas season, in the hopes of having things ready to post when the fall of 2014 attacks my schedule. In the meantime, my profuse apologies, and let's get on with Christmas prep. Because oh holy night, Batman, it is coming up fast!
If your tree is a little sparse, or if you're looking for a small simply gift idea, and especially if (like me) you still have previous years' Christmas scrapbook paper (or old Christmas cards) hanging around, you might want to try your hand at these elegant little paper ornaments.