I was a bad blogger and missed last week's post. I failed to finish it before we left for a long-weekend vacation, and once away we didn't have wireless, so it didn't get posted from our vacation spot either. But that means that in place of what I was going to post last week (which will still happen soon), I can share this project with you: a Tard the Grumpy Cat plush.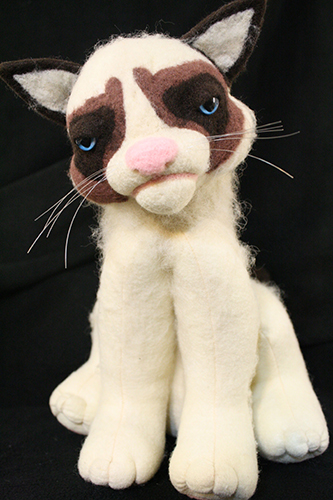 The Tard the Grumpy Cat cat and meme was introduced to me by someone looking to commission a Tard doll as a gift for his girlfriend, who was rather taken with the adorably frumping kitty. It was one of those projects that was fraught with issues, from not being able to find felt in the right colour (even though I'd bought that colour locally plenty of times before) to not being able to get the body shape and construction right after four tries. About 4 out of 5 projects go just fine, with minor issues to solve. And then there's that one that just won't cooperate. Finally though, it did all come together, and because of all the troubles this project was that much more satisfying to complete.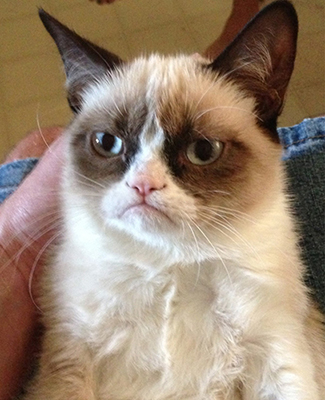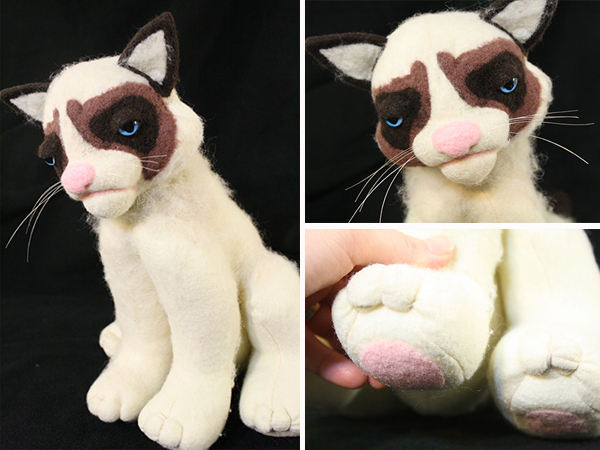 The body is felt, with local undyed wool needle felted on to add soft fuzzy furriness. Before adding the wool, I also "distressed" the entire body with a piece of velcro, pulling felt fibers out from the main body to give it more fluff. Normally I'm careful to keep any velcro very far away from my felt creations, so it was rather fun to go crazy with it on this occasion.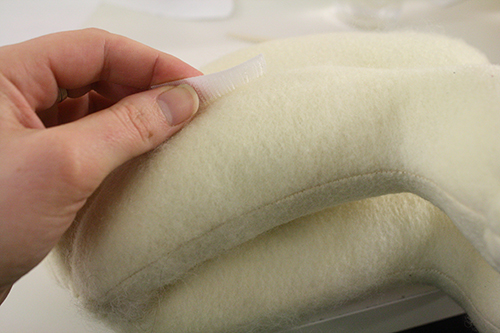 The face went through a few iterations. First I constructed the base, and started needle felting more shape onto it.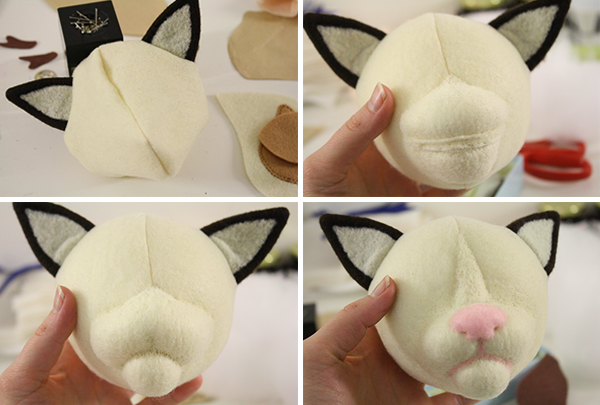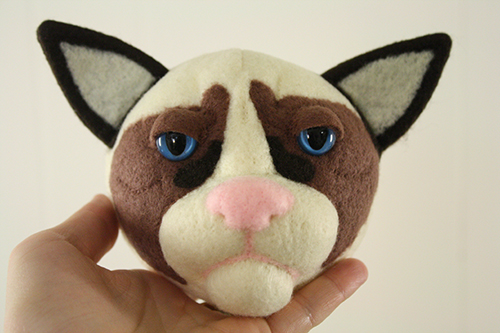 Then I added the colouring and eyes. But the eyes were too high up and too far apart and the colouring wasn't right. So I moved the eyes, which was made possible by adding different felt colouring on to hide the slight messy places where the eyes had first been situated and then were pulled out.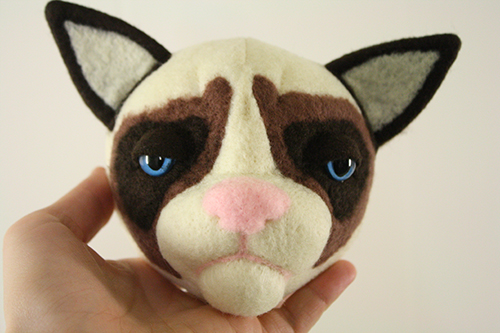 Then the face just didn't look Tard-like enough – it was too narrow. And the mouth wasn't frowny enough. So I pulled out the mouth and did some readjusting, and added jowly sides to the face.
Much better.

And then I fought with the body construction until I finally got it worked out. And voila!