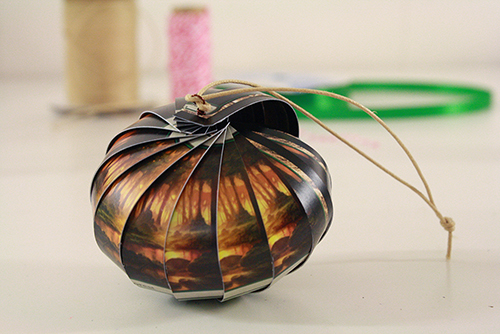 Hey internet! I'm here to show you this one weird trick for making your Christmas tree look totally perfect!
My gosh I loathe those ads.
Ok so it's not actually that weird, and it's not really a trick, just, well, a thing you can do, and it is absolutely in no way guaranteed to endow your Christmas tree with any particular level of perfection. But it's really useful, for Christmas ornaments and all kinds of other things.
I was doing a bunch of these last week to string some ornaments I made as a gift, and I suddenly wondered "Hey, does everyone know how to do this? Because it's pretty handy."
And then I thought I'd do a quick write-up of it, just in case someone else out there would find it useful.
This is just a very quick and easy way to make a cord out of about any narrow, tie-able material you have on hand (cord, ribbon, thread, yarn, embroidery floss, string, a long thin piece of fabric, etc.), which can be used to hang any object that that has a hole through it.
The other main point of this particular method is that the cord will be easily removeable without untying any knots.
Note: You can find a tutorial for creating the type of paper ornament featured in this post here. Another tutorial for another type of paper ornament can be found here.
————————————
Here we go.
You will need:
one of the following: cord, ribbon, thread, yarn, embroidery floss, string, a long thin piece of fabric, etc. 
scissors
[optional] white glue or clear nail polish
1) Get your piece of thread/ribbon/cord/cloth/etc. Make sure it's the length you want the object to hang down, plus about 1 – 1.5 inches.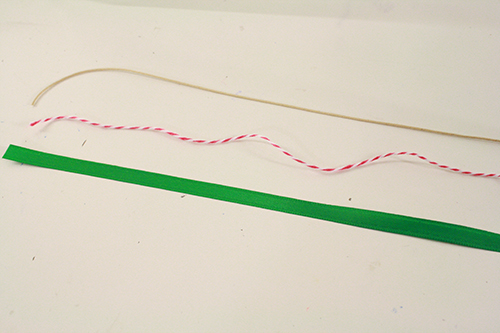 2) Knot the two ends of the thread/ribbon/cord/cloth/etc. together, about a half inch from their ends. If your tying material allows or requires it, you can make a second knot on top of the first.
Trim those extra bits on the end if you like, but not right up against the knot, or it'll come undone.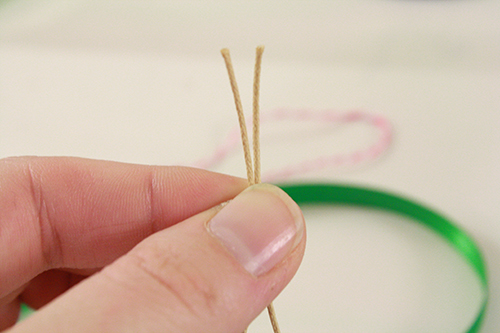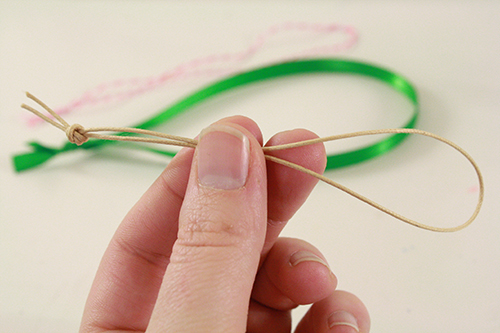 3) If you're worried about the knot coming undone (or if you're hanging something heavy, or want to trim the ends really close to the knot), put a little clear nail polish, or some white glue right on top of the knot, and let it dry.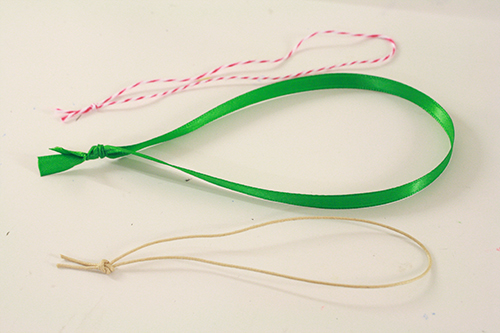 4) Ok, here's the actual useful bit, because I imagine you all know how to do those first 3 steps on your own already.
Take the tied-together length of thread/ribbon/cord/cloth/etc. and put it through the hole or wire loop or whatever that you'll be hanging your ornament or other object from.
Pull it about halfway through.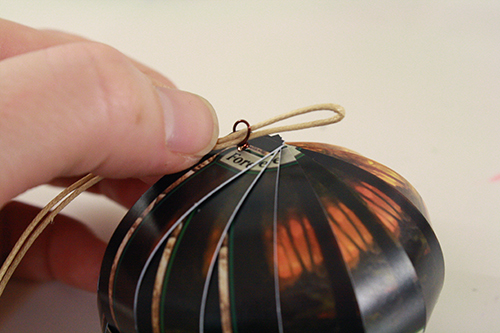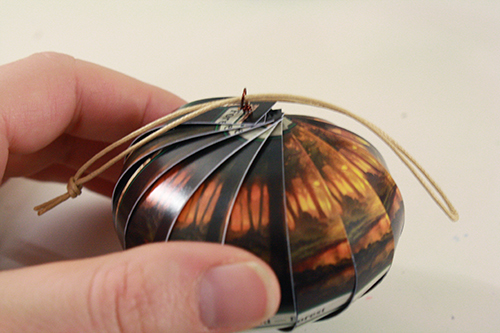 5) Now here's the trick: do you want the knotted end to be at the top, or down at the bottom against the ornament/object? My answer varies depending on the object in question.
If you want the knotted end to be at the top, put the knotted end through the looped end, and pull it tight.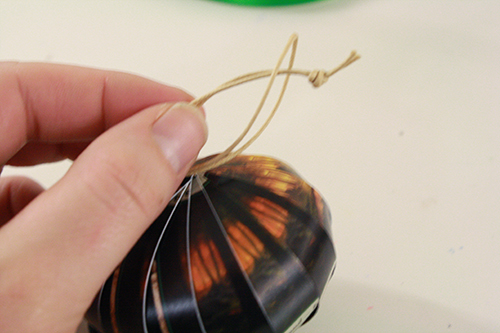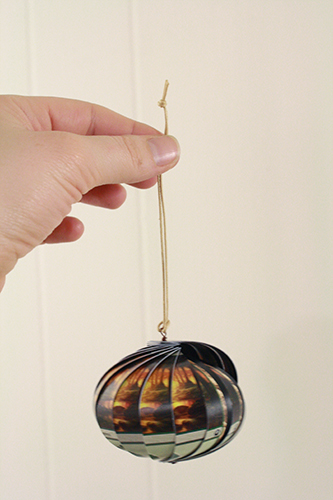 If you want the looped end at the top and the knotted end at the bottom against the hanging object, put the looped end through the knotted end, and pull tight.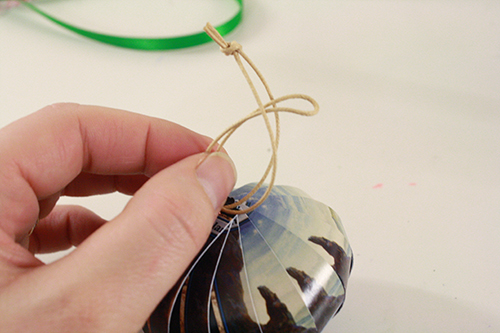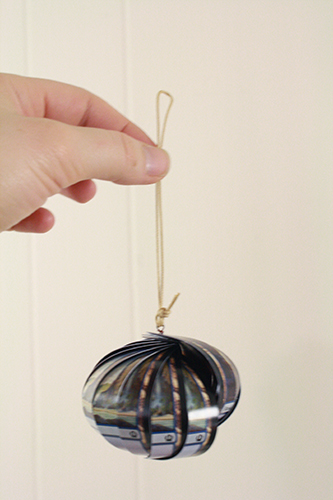 6) Hang up your stuff and revel smugly in your cleverness.