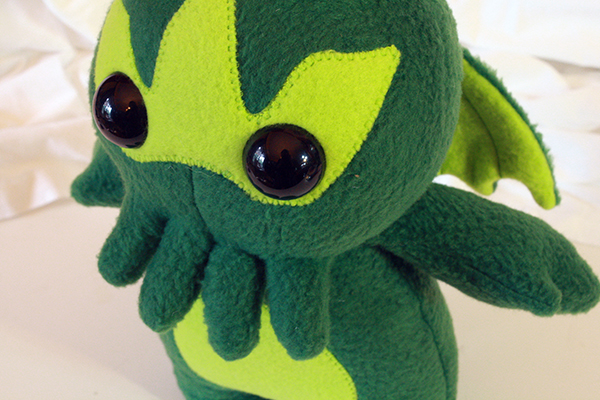 I call him Cthulhu D'awwwtagn.
This fellow below was take one, to get the tentacles and basic pattern figured out: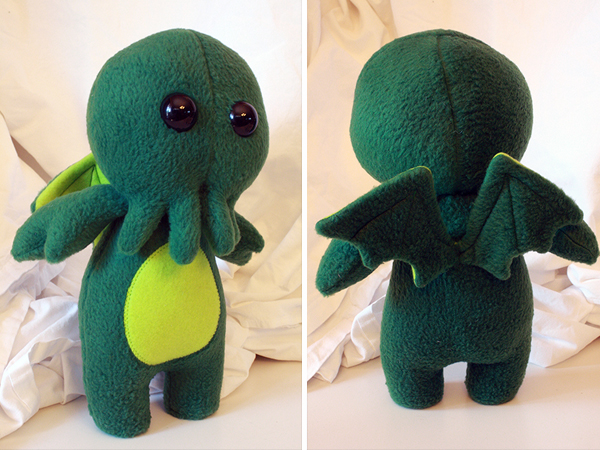 Then, with take 2, I tweaked the head shape slightly and added some facial appliqué, which I really like: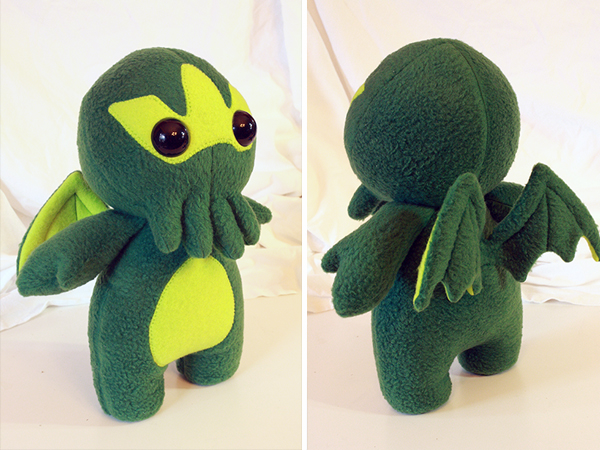 Now, let me explain what I know you're really curious about here, which is how to get your hands on one of these. There are 3 ways:
1. Within the next 1-2 weeks, I'll release the full pattern and instructions for this doll, selling those through my Etsy store for a few dollars, for any mid or higher level sewers who'd like to make their own.
2. You can purchase the take-2 doll from my Etsy store. Yes, I expect I'll make more for sale if there is demand, but perhaps not immediately as it's a very busy week, so if you super duper want this one, don't wait!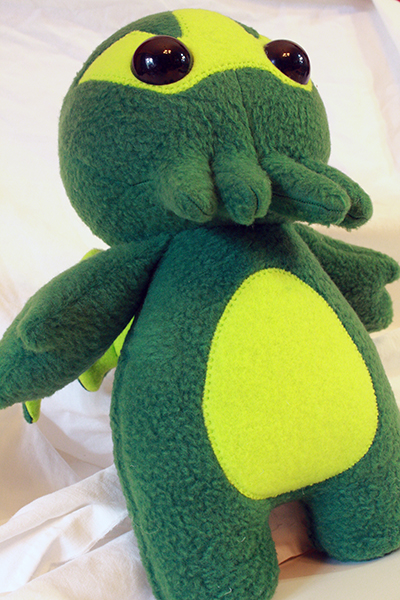 3. You can WIN the take-1 doll by signing up to support me on Patreon, at a level of $15 or more per tutorial. Every month, I make a plushie and draw a name from all my Patreon supporters who've pledged $15 or above per tutorial. This month, the Cthulhu plushie take 1 is that giveaway doll! You just have to sign up as a supporter before this Thursday, May 29th.
And as a bonus, if 10 or more new people sign up as Patreon supporters before Thursday, at any patron level, I will do a second Cthulhu-themed giveaway this month and I'll draw a winning name for that from all my Patreon backers at every level. So every backer would have a chance to win this other, mystery Cthulhu-themed item.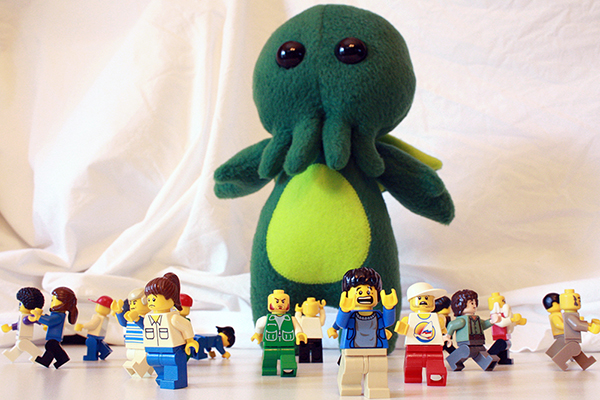 So to recap, you can wait for the pattern to be up for sale, buy the Cthulhu doll in my Etsy shop, or sign up as one of my Patreon supporters for a chance to win the doll below! Or do all those things!