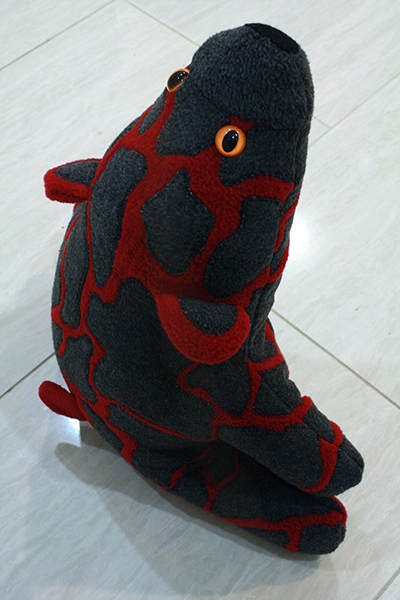 UPDATE: Thanks to you wonderful donors' generosity, we have hit my $1000 goal! There's no reason we can't keep pushing onward to raise even more funds for the BC Children's Hospital, but first let's pause a moment to enjoy this achievement and with it, the promised amazing art of Addie and her Lava Bear pal by Featherweight.
All my donors will receive a high quality digital copy of this after my campaign, and those who donate $50 or more will receive a physical postcard in the mail, featuring this art and signed by Addie and Larry Beartrand the Lava Bear!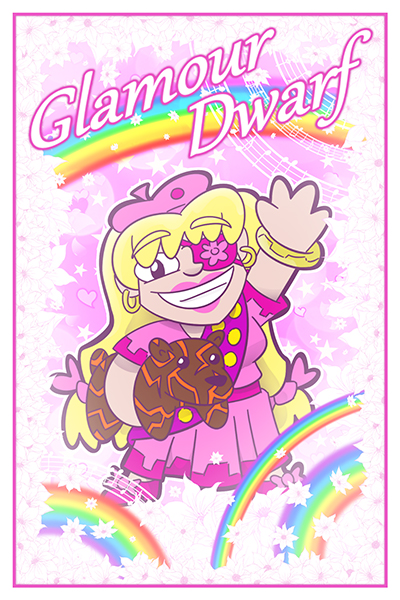 Many thanks to Featherweight for this incredible drawing! If you'd like to support and see more of his work, please consider contributing to his Patreon.
————————–
Once upon a time, there was a volcano, which contained a lot of lava. And in the lava lived a giant turtle, a scary-ass swarm of burning bees, and some bears. LAVA BEARS.
This is a lava bear. See how he's basically a big bear-shaped pile of molten rock, covered in pieces of dark, hardened lava crust? The soft, fleecey kind of lava.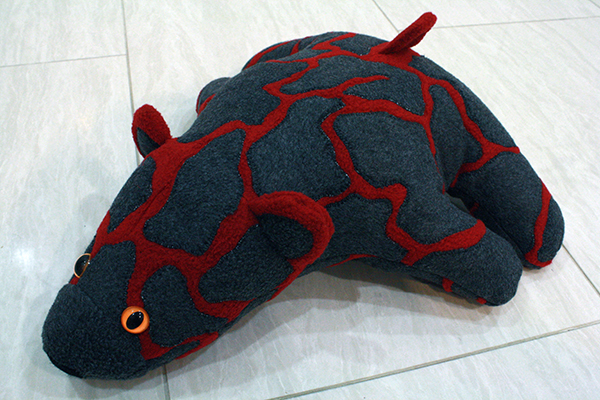 In that same once upon a time, I had a D&D character who was a dwarf. A blonde haired, be-ribboned, pink-wearing dwarf from the dwarven sorority of the Geode Strata Iron girls, and she needed to up her adventuring cred, so she wandered into this volcano full of turtles and bees and bears and lava to help a band of wandering heroes fight a bunch of creepy cultists and rescue a goddess, like any good adventuring dwarf would do on any given Tuesday.
A lot happened inside that volcano. Addie lost an eye to a creepy oracle dude in a secret chamber, accidentally got one of her adventuring pals set on fire and tried desperately (and unsuccessfully) to befriend an actual Lava Bear.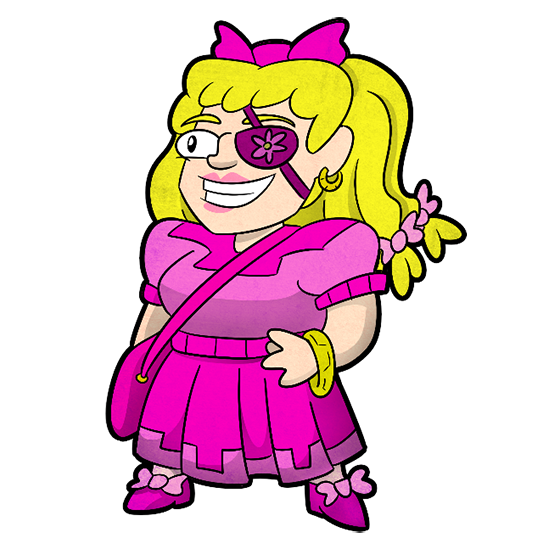 Addie, as drawn by Featherweight for Temple of the Lava Bears.
That list thing was the most difficult for Addie. After she returned home she quit the Geode Strata Iron girls, told Crystal just what distant rock she should shove it all under, and started her own group, the Magmanamous Club. They do (mostly) good deeds, including making plush Stare Bears, which are lava bear stuffies that are missing one eye and have an eye patch.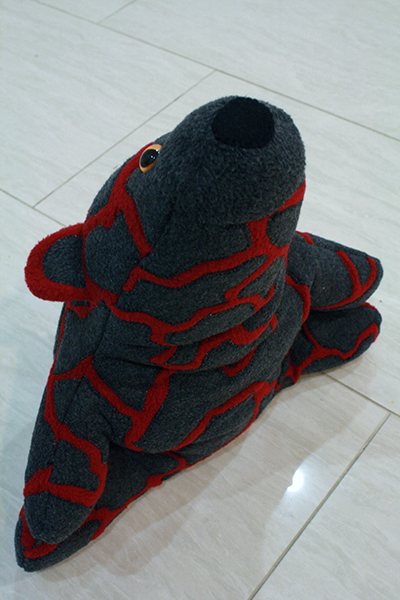 The very first prototype bear, who had both eyes, has become Addie's travelling companion, and while others seem not to realize it, he's very talkative and friendly. He's also a total cub scout, so he has a sash with badges detailing their adventures, starting with the original quest in the volcanic Temple of the Lava Bears. What will the other badges show? That's up to my Extra Life donors, and you can see details of how all that works and how to donate on my Extra Life page.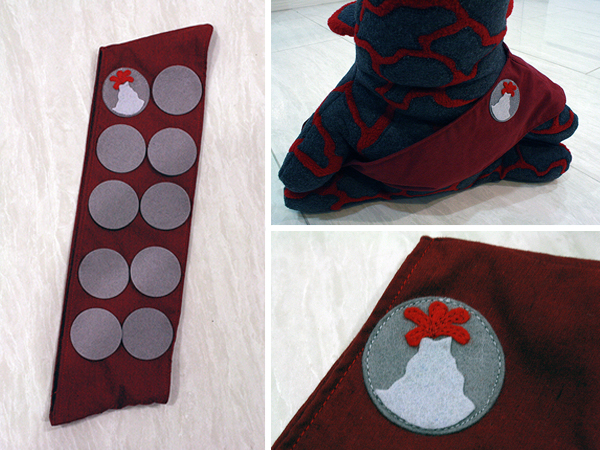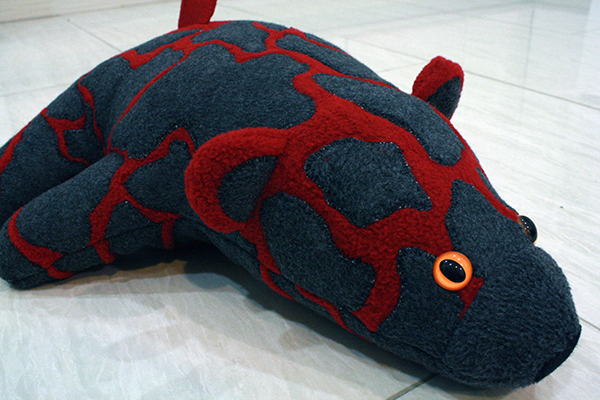 Addie also has a lucky teddy bear dice bag, but more about that later…