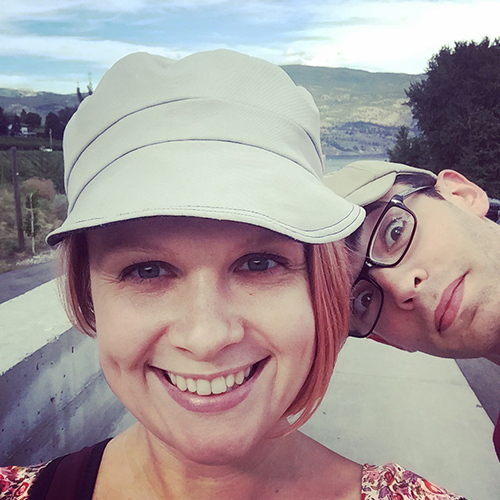 Hello!
It has been a long time. I didn't mean for it to be such a long time, life just… happened. In this case, life happening consisted of a planned break to move to a new city and get a new job. I did those things, and in the course of doing them I realized some other things:
Some areas of my life needed more attention and a shifting of priorities was in order.
My new full time job, which I greatly enjoy and find very fulfilling, has changed my personal needs. I do not go to work and do my job thinking about the time when I get home and can then work on the stuff that matters to me. Instead, I go to work and it matters to me. This is fantastic, a very welcome change, but it also means that when I get home, I'm tired and I've given of my creative energy already and I often just want to chill, not work some more on other things.
I was spreading myself too thin with too many commitments to too many people and places. Combined with the above-mentioned need for a priority shift and my lessened need for an extra energy & creativity outlet, it was time to decrease some of those commitments. And my commitment to this blog was one of the things that got put to bed.
At this point I am not gone, but I am not back for regular updates, either. I am.. around. I'm doing things still – a lot of sewing for me and my friends and my family, and a lot of work on Desert Bus 10 preparation, and also more time doing whatever it is I feel like, whether that's sleeping in or having brunch or game nights with friends, without feeling so guilty about having 5 project commitments that I'm then falling behind on, ohgoshohgosh I have to get home and work! It's been good. I think it's a healthy new thing for me to do. I think I need to continue trying to get better at it.
I post all this in such detail because I wonder if some of you out there will recognize it – I think these are things that we all deal with in the course of life. I think that for anyone, and certainly for artists and creators, it can be hard to know where to draw your lines when it comes to "giving up on your dreams" versus realistically needing and wanting to adjust the outline of those dreams. The answers don't always come easily, and they're different for every person. But it's a set of decisions I think we all have to make at multiple points in our lives.
So as I said, I'll be around. I have a couple tutorials I know I'd like to do soonish, as well as plans for some larger, future projects. I probably won't post much here until after new year, and then it may still be wildly sporadic. But the blog is not defunct, it's just in inconsistent hibernation mode. Think of it like an elderly cat: it's going to spend a lot of time napping, but sometimes it's also going to get up and move around a bit and be interesting and cute and perhaps even something you'll want to tweet about. I hope to see you around in those active moments, and in the meantime, happy napping and life-ing.
~Tally
What's this year been filled with? Here's at least a partial answer, in pictures: