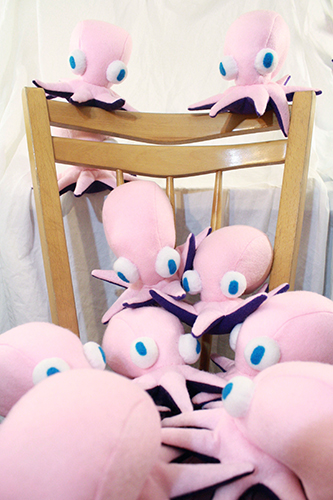 Leelee Scaldaferri, one of the talented artists behind Extra Credits, once drew an adorable little octopus into her webcomic, NameGame. The adorably oozing creature was named Podipus, and though he sometimes just sits around looking cute, he's also been known to show superhero aspirations and political savvy.
Ok,that was maybe a lot of links. Here's Podipus, straight from Leelee's imagination to the internet: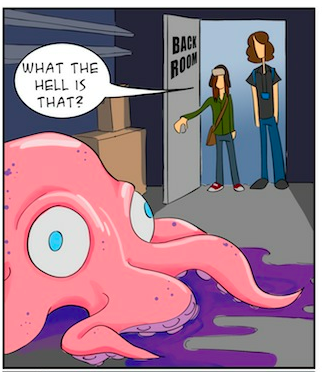 And last year, Leelee, granted me the delightful privilege of making a limited run of handcrafted Podipus plushies, to spread his sweet huggable cuteness out into the world.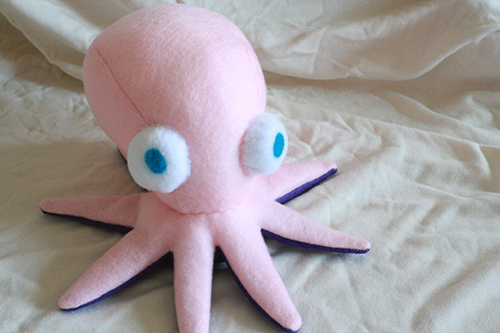 If you're in or near Vancouver, head to VanCaf this weekend and visit Leelee's table for a chance to own one of these little darlings yourself. She has a limited number, so don't wait too long!
There may be more future opportunities to get your hands on a Podipus plush, which Leelee and I will announce as they arise.