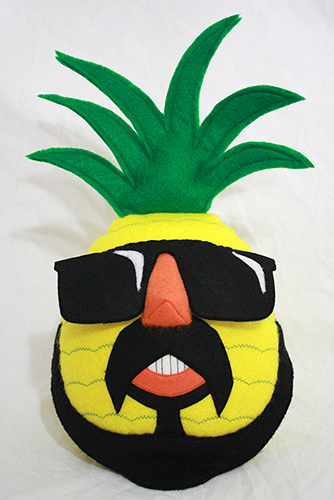 Today, I get to reveal a super exciting secret project I've been working on recently! I've mentioned Strip Search before on this blog, and how much fun I was having watching it. Well it finally came to a close, following which a number of the show's contestants started running Kickstarters for their various webcomic projects.
One of those contestants is Maki Naro, whose 3-person team in one episode created a giant spray-painted pineapple motif that looked rather like Maki himself. It came to be known as Pineapple Maki, and it became something of a meme on the show and even ended up on t-shirts. There are Pineapple Maki drinks out there, and just generally a lot of  Pineapple Maki love is in the air.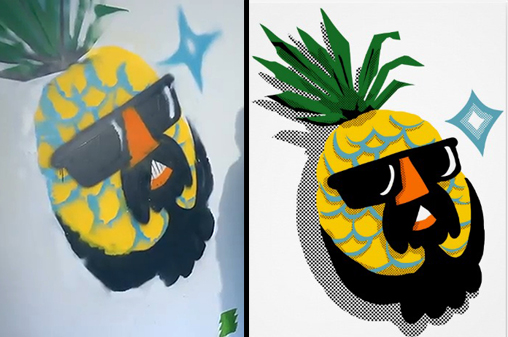 And you know me – I like to help things find their adorable squishy plush form. Well, I have now had the pleasure of collaborating with Maki on the creation a Pineapple Maki plush, as part of an extra reward tier for his Kickstarter. Click here to visit Maki's Kickstarter and learn how to get your own Pineapple Maki Plush!
The Pineapple Maki plushies are made of felt & stand approximately 12 inches tall. They have a flat base that allows them to stand upright unaided, and they are, of course, perfectly huggable.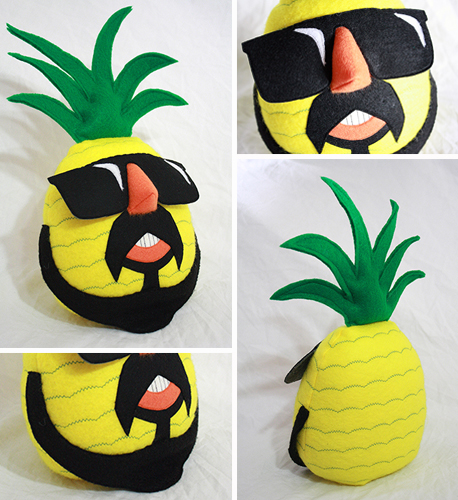 While you're for the Kickstarter to finish and Maki's awesome new webcomic to be released, go read his current comic, which combines science with great illustrations and witty punchlines. If I'd been reading this when I was in junior high, maybe I would have been interested enough to pay some modicum of attention in science class.