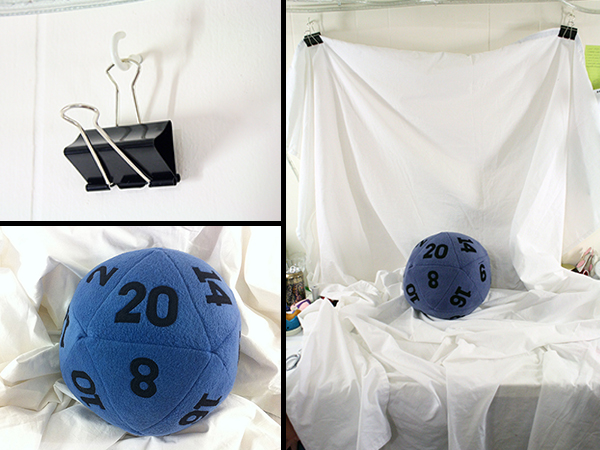 Between blogging about crafts and keeping up an Etsy store, I take a lot of photographs, and I want those photographs to look nice. Getting decent light is the biggest struggle, and I've added all kinds of extra lights to my windowless craft room to help with this.
The second biggest struggle is background. I don't want a bunch of clutter in the background, but unfortunately my workspace (which is where all those nice lights are set up) is almost always cluttered. It's a major pain to clear it off in order to take photos, and I need to do this several times a week. And no, it's not possible to keep my workspace uncluttered. Believe me, I've tried. It's like asking gravity to please turn off for a little while each day, thanks.
So what's my solution? Like the mature, capable adult that I am, I cover the clutter up. Throw a sheet over the mess, stick my pretty crafted stuff in front of the sheet and voila – a tidy white backdrop for my photographs.