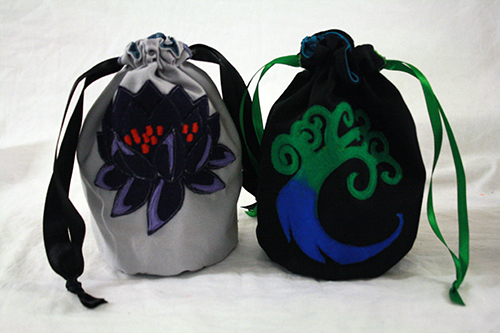 A couple of years ago I started making dice bags here and there, for fun and for sale and for gifting. I'd make them out of various scraps of cool fabric I had around, or appliqué images onto them that suited the people I was giving them to.
At the end of this post, I've linked to a number of tutorials for making your own dice bags in the styles you'll see in my photos, and for doing bleached designs, felt appliqué and so on.
Space and Bleach
Initially, I was mostly making bags of simple patterned fabric leftovers. Then I started using scraps of fabrics I'd decorated myself, like my galaxy fabric, and fabrics with little bleached designs.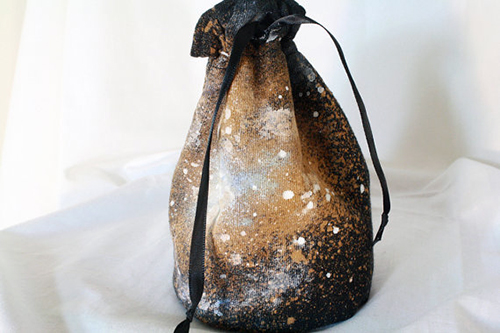 Read the full post »