This week, random stories and pictures, and a giveaway! Read through the post, then find the giveaway bit at the end, where you can win this adorable wee tentacled friend: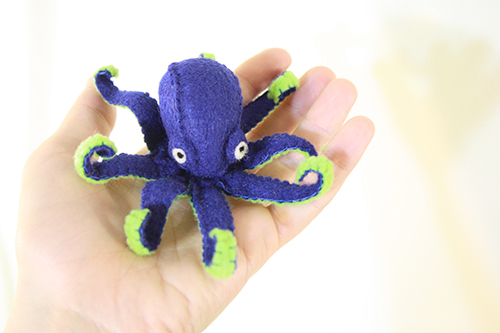 —————————————–
Since high school, I've moved to six different homes in two different countries, which isn't that much moving compared to a lot of folks I know, but it's been enough to help me cut down significantly on stuff. Every time I move, I get rid of more things (and it's never enough). During our last move, my boyfriend and I got rid of a lot of books, and nearly all our DVDs. CDs all went in a binder in the closet and every. Last. Jewel case got thrown out. These were all things that we, at one point in time, were so proud to own, and so sure we'd want to keep forever. And we haven't missed any of them.
Lately I've been trying (and mostly failing, but still trying) to clear out my crafting room a little and get rid of things I don't need. It's hard. Because with crafting, you could need just about anything at some point in time. All of it might be useful. But it certainly can't be useful all the time, and in the meantime it takes up space. Space I could be using to craft in. Just the projects I actually am working on are enough to make my desk look like Santa's Workshop after all the elves went on a bender and trashed the place.
There are the secret projects, and the projects completed but not yet posted, listed, sold or sent out,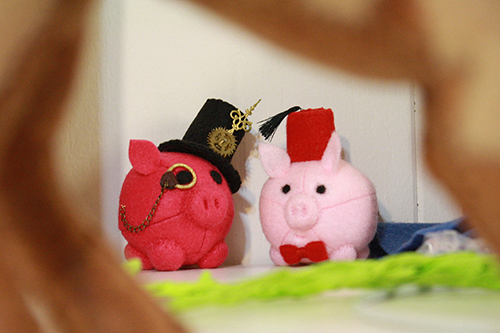 the finished projects just waiting for their time,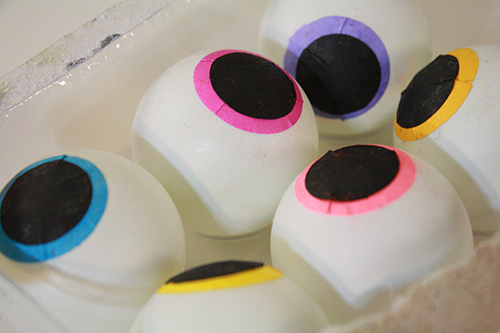 the projects nearly-but-not-quite done and left unfinished for months,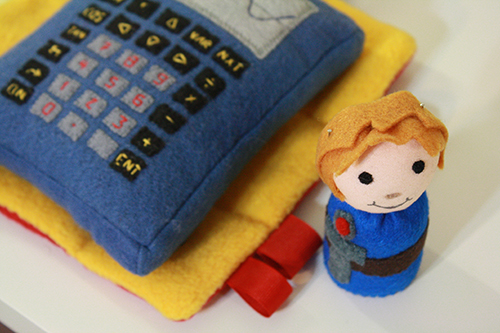 the projects-in-progress,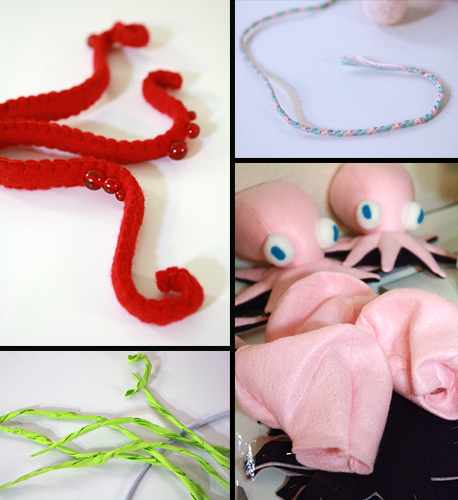 the projects that are totally done except for that one last little tiny thing, or that need me to go buy that one material I ran out of so I can finish them up,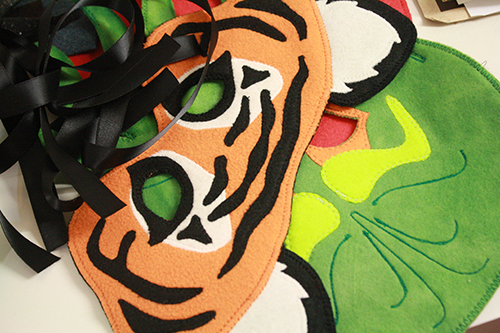 the materials that don't really have a home, and are waiting to be used in future projects that are just waiting for the right time, or for there to be time (that cider is delicious, by the way – you should try it),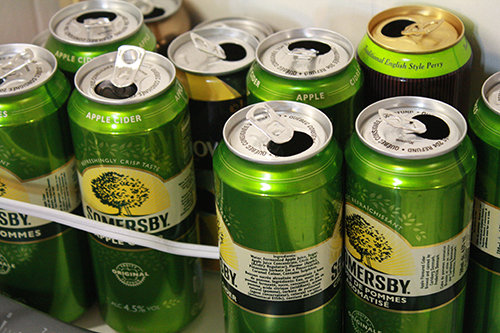 And boxes of finished things waiting to be shipped. (See that Tally's Treasury logo on the side? Yup, I have discovered spray paint! Wheeeee!!!)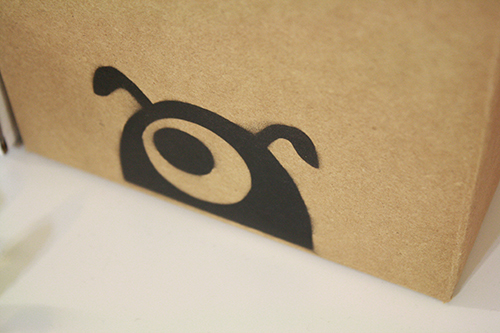 Although my desk currently looks as though a very colourful whirlwind swept over it, I have made some recent progress in organizing other areas of the room. Slowly (very very slowly), I am sorting through each area of my crafting lair and lessening the chaos therein. I got rid of a ton of old fabric scraps that were simply never going to get used, and can now actually close the lid on my scraps bin – a minor but deeply satisfying miracle. And my fabric shelves are no longer an utter visual embarrassment: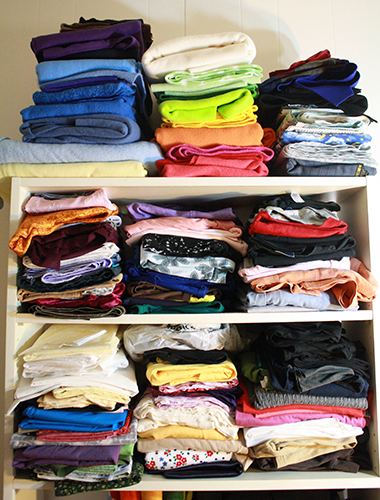 I even made a couple little felt containers to help maintain order.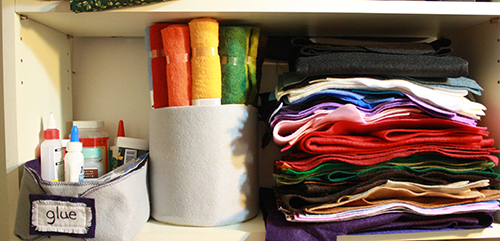 Of course, there's also this corner. But let's just move quietly away from there for now. Baby steps, people, baby steps. Rome was not built in a day, and this crafting disaster may not be dealt with in a year.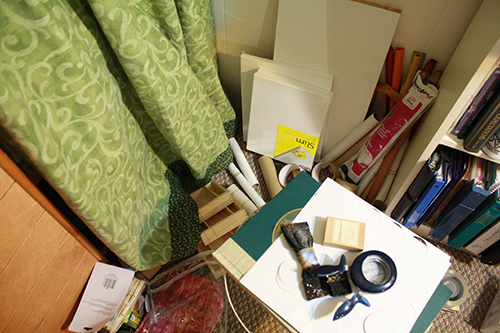 —————————————–
 Giveaway!
And now, in the continued spirit of getting rid of things, I am going to pass something along to one of you. We're all friends here, right? My stuff is your stuff. Here, have some stuff! It's giveaway time!
Remember I recently mentioned I'd made a lot of octopuses in the last while? Well here is a chance for you to get one of your own. The wee adorable fellow below will be given away next week, to one of you lovely readers. For a chance to win him, simply comment below with one of two things. Either:
Tell what part of your life you would most like to clean up and organize,
or
Tell what creative project you most wish you had the time to actually do!
At the end of the week, I'll draw a winner from all the people who've commented. One entry per person (you can comment more than once, you just won't be entered more than once), and if you win I will ship it to you anywhere in the world – none of that Canadian or US-participants-only jazz.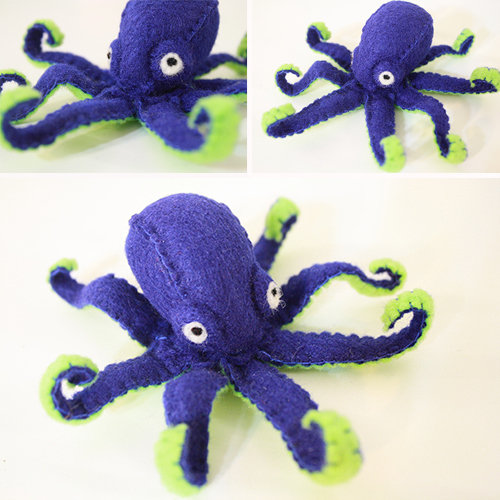 See you next week!